Stop worrying about your claim being denied. Let us represent you, and get you the money you deserve.
When you get in a car accident, it is a time filled with a lot of stress. You are not sure what to do, or who to listen to. You may be in pain after the accident, but unsure if you should even file a personal injury claim.
You ask yourself, is it worth it? Will my claim be denied? Will I get the money I need to cover my medical bills? Is my insurance company telling me the truth, are they on my side?
The truth is, during this time there is one person who you can be sure is on your side, and that's a personal injury attorney whose mission is to serve you. At Josh Jones Law, we take the charge to represent you seriously and will fight fiercely to get you the best results for your injuries.
Florida Injury Practice Areas
JOSHUA R. JONES
FOUNDER AND MANAGING PARTNER
A believer in servant leadership, Attorney Joshua R. Jones' passion and dedication to the practice of law stems from a desire to represent and educate people, particularly those from under-represented communities.
Josh understands the importance of service and empathy when handling clients. On both a personal and professional level, he works diligently to seek justice for those who cannot represent themselves. His practice areas include Wrongful Death, Personal Injury, Car & Truck Accidents, and Negligent Security.
Real Clients, Real Testimonials
Professional Associations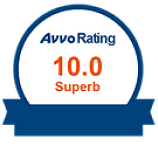 Contact Us Today For Case Evaluation
We respect your 
privacy
. The information you provide will be used to answer your
question or to schedule an appointment if requested.