Florida Slip and Fall Lawyer
Josh Jones Law fights for clients who are victims of slip and fall cases, helping them recover economic and non-economic compensation.
From spilled liquid at a local grocery store to the uneven pavement in front of a gas station, South Florida residents face countless hazards when they are out of their homes. Far too often, they don't notice the dangers until it's too late and end up slipping and falling. Slip and fall accidents are quite dangerous and can lead to serious injuries, including broken bones and traumatic brain injuries. If you've been the victim of a slip and fall accident, you're now likely facing mounting medical bills and possible lost wages from work. It's hard to focus on your recovery when you're worried about your financial needs.
Josh Jones Law represents slip and fall victims in South Florida. We will fight for your rights and help you recover damages. With a fair settlement, you can pay your bills, replace your lost wages, and focus on your recovery.
Common Causes of Slip and Fall Injuries
Numerous South Florida residents are victims of slip and fall accidents each year. Common causes of these accidents include:
Premises Liability In South Florida
Florida's premises liability law puts people into three categories. Those in the "visitor" category were invited to the property for the property owner's benefit. The invitation can be implied or expressed. They are owed the highest duty of care, meaning owners must ensure reasonable measures are in place to keep visitors safe. Properties that fall into this category include amusement parks, grocery stores, and restaurants.
Licensees are also invited to the property, but it's mainly for their benefit instead of the property owner's benefit. Property owners have to warn people of potential dangers, but they aren't obligated to keep the property free of risk. Beaches, public parks, and private homes are included in this category. Finally, trespassers refer to people who enter a property without permission. While property owners cannot willfully harm a trespasser, they do not owe the person a duty of care. Also, the law might be on their side if they defend the property from criminal activity.
Injuries Caused By Slip And Fall Accidents
Some victims of slip and fall accidents walk away with bruises, while others suffer broken bones. Still, others end up with back injuries, spinal cord injuries, and traumatic brain injuries. Serious injuries could require months, years, or even a lifetime of care. Filing a claim can help you recover damages to get all of the medical care and support you need. Your attorney will consult with medical professionals to determine the severity of your injury and your long-term needs before negotiating with the insurance company to recover compensation.
Slip And Fall Accidents At Work
If you suffer a slip and fall accident at work, you will have to follow the state's worker's compensation laws to seek damages. You will likely have to file the claim through your employer's workers' compensation insurance company. However, if a third party caused the injuries or if you were working as a contractor instead of an employee, you can file a civil claim. A civil claim will allow you to recover non-economic damages as a result of your slip and fall injury.
How Much Can Victims Recover?
You might be eligible to recover economic and non-economic damages when you file a slip and fall claim in South Florida. The amount you recover depends on the extent of your injuries, the treatment cost, your long-term needs, and how much time you lost from work. Also, you might be able to recover more if the property owner had an ongoing issue that he or she refused to address. The court might choose to punish someone who acted egregiously and put you and others at risk.
Real Clients, Real Testimonials
Professional Associations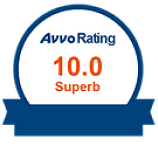 Contact Us Today For Case Evaluation
We respect your 
privacy
. The information you provide will be used to answer your
question or to schedule an appointment if requested.