Florida Pedestrian Accident Lawyer
Josh Jones Law fights for vulnerable South Florida residents who have been injured in pedestrian accidents with motorists and others.
South Florida Pedestrian Accidents
Pedestrians are the most vulnerable people on the road. As a pedestrian, you don't have the same protection afforded to those in motor vehicles, so you are at significant risk. If an accident occurs, you can suffer serious and life-changing injuries. While you cannot change the outcome of a pedestrian accident, you can hire an attorney to help you recover damages to pay for medical care, lost wages, and other expenses.  
Josh Jones Law specializes in personal injury accidents, including pedestrian injuries. Whether you were injured by a car or in another type of accident, we are here to help. Contact us today to begin the process of filing a claim, so you can recover compensation for your injuries.
Common Causes of Pedestrian Accidents
Pedestrian accidents occur for a variety of reasons. Common causes include:
Distracted driving

Driving while under the influence of drugs or alcohol

Speeding

Reckless driving

Failing to yield or stop

Not looking before backing up or turning
Common Injuries Caused By South Florida Pedestrian Accidents
Injuries range from minor to severe. While some people only suffer bumps and bruises, others end up with broken bones, torn ligaments, and traumatic brain injuries. These injuries often lead to chronic pain and require long-term care. Sadly, the most serious injuries are often fatal. Families of victims can file a wrongful death lawsuit to recover damages in these cases. Your South Florida pedestrian accident attorney will go over the details of your case to determine the damages you're eligible to recover.
Recovering Damages After A Pedestrian Accident
If you have personal injury protection (PIP) coverage, it will pay up to $10,000 of your lost wages and medical care. If you do not have coverage, the at-fault driver's policy will pay up to $10,000. However, pedestrian accidents often cause serious injuries that require weeks or months off work. You can file a claim against the at-fault party to recover the rest of your losses. Your damages could include medical bills, lost wages, and pain and suffering. Your South Florida pedestrian accident attorney will begin by negotiating with the at-fault party's insurance agency. If the insurance company refuses to offer a fair settlement, your attorney can file a lawsuit to recover damages.
Pedestrian Rights In South Florida
Florida law states that pedestrians typically have the right of way when using a crosswalk to cross the street. It is up to drivers to yield as soon as a pedestrian steps into the crosswalk. If there is not a designated crosswalk in place, pedestrians must yield to drivers. If the pedestrian fails to yield, he or she might share some liability for the accident. However, under Florida's comparative fault law, pedestrians can still recover damages, even if they share some responsibility for the accident.
How An Attorney Helps Pedestrians
Your South Florida pedestrian accident attorney will investigate the circumstances of the accident. This might include reconstructing the accident. Your attorney will identify all at-fault parties and consult with your medical team to determine the severity of your injuries. The South Florida pedestrian accident lawyer will also interview witnesses and gather other evidence. Then, after building the case, the attorney will negotiate with the insurance company and take the claim to court if needed. 
Real Clients, Real Testimonials
Professional Associations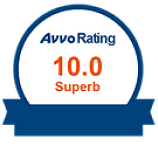 Contact Us Today For Case Evaluation
We respect your 
privacy
. The information you provide will be used to answer your
question or to schedule an appointment if requested.