Florida Brain Injury Lawyer
Josh Jones Law advocates for victims of brain injuries, helping them get the compensation necessary to receive the care they need.
Brain injuries are life-changing for both the victim and family. The road to recovery is long and arduous and often consists of expensive treatments and surgeries. The victim might be unable to work for months, years, or even a lifetime. If someone else caused the injury, filing a claim and recovering damages is critical. The money recovered can be used for medical treatment and expenses, along with the constant care needed.
If you or a loved one has suffered a brain injury due to someone else's actions, consult with Josh Jones Law. We work  to help our clients recover the money necessary to replace the lost income and receive the care they need. Living with a brain injury can be a daily struggle, but compensation can offset some of the stress and ensure the victim receives the required treatment.
Florida residents could suffer from any of the various types of brain injuries because of assault or an accident. Common types of brain injuries include:
Common Causes Of Brain Injuries In South Florida
Bumps, jolts, and blows to the head can lead to a traumatic brain injury diagnosis. While some traumatic brain injuries such as concussions can be mild, others are severe and have life-long complications. Most traumatic brain injuries result from falls. These falls often occur at work or in the home. Motor vehicle accidents also result in numerous brain injuries in South Florida each year. Sadly, many car crash victims suffer from fatal traumatic brain injuries.
Many people develop a traumatic brain injury after being struck by an object or suffering an assault. Others develop traumatic brain injuries as a result of playing sports. Players might collide on the field or engage in helmet-to-helmet contact, causing injuries. When traumatic brain injuries result from someone else's actions, the victim can file a claim and seek damages.
Impact Of Traumatic Brain Injuries
Traumatic brain injuries can cause physical disabilities that make working impossible. These problems might include cognitive, sensory, and communication problems. Emotional issues and personality changes are also common for brain injury victims. Previously happy people can become easily angered or aggressive after a traumatic brain injury. They also might experience high levels of anxiety and depression as a result of the injury. These changes impact the victim and family members, including spouses and children. A traumatic brain injury lawyer helps clients recover damages for the physical and emotional toll these injuries take. Your attorney will rely on medical experts to evaluate your symptoms and determine long-term outcomes to decide how much money you're eligible to recover.
Traumatic Brain Injuries In Children And Adults
Both adults and children are susceptible to traumatic brain injuries. Previously, it was believed that children could expect better outcomes when recovering from this injury. However, researchers have discovered that the long-term effects can be even more significant in children because their brains are still developing. Whether the victim is an adult or a child, traumatic brain injuries could require lifelong attention. A South Florida brain injury lawyer helps clients recover the money they need today and will need in the future.
Outcomes Of Brain Injuries
Expected outcomes vary based on the severity of the traumatic brain injury. Those with mild head injuries usually experience irritability, headaches, and dizziness, but the symptoms improve or even go away with time. However, 25 percent of patients with moderate brain injuries are left with some form of disability, according to the American Association of Neurological Surgeons. More than 30 percent of people with severe brain injuries do not survive. The majority of those that survive often have a moderate to severe disability. Some remain in a vegetative state for the rest of their lives, leading to high medical bills.
Real Clients, Real Testimonials
Professional Associations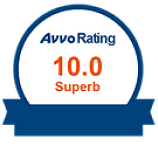 Contact Us Today For Case Evaluation
We respect your 
privacy
. The information you provide will be used to answer your
question or to schedule an appointment if requested.