Florida Wrongful Death Lawyer
Josh Jones Law provides compassionate legal services for families devastated by a wrongful death while helping them recover compensation and hold the at-fault party responsible.
Wrongful Death in South Florida
Losing a loved one is always difficult, but it's even more devastating when the death was due to someone else's negligence. You are likely dealing with a multitude of emotions, and you want to hold the responsible party accountable. Josh Jones Law understands the complexities and emotions surrounding wrongful death cases. We will work tirelessly to gather evidence and witness testimony to prove the wrongful death claim. With our help, you can hold the at-fault party responsible and recover damages.
Our compassionate team will help you navigate this challenging process. We have seen first-hand how devastating these cases can be, and we strive to provide emotional and legal support in this difficult time.
Common Causes of Wrongful Death in South Florida
Josh Jones Law has handled numerous wrongful death cases. These cases are often the result of:
Recoverable Damages In Wrongful Death Cases
Florida law allows the decedent's personal representative to file a claim for damages. Potential damages include funeral expenses, medical bills, lost wages, and pain and anguish. The descendants might also be eligible to collect compensation for lost support and services. It's also possible to recover damages for future lost earnings and more. Because a decedent only has one chance to file a claim and collect damages, proper legal support is essential. Your South Florida wrongful death attorney will gather and evaluate the evidence and then determine the claim's value.
Settlement Offers After A Wrongful Death
If you have a wrongful death claim, the insurance company will likely offer a settlement. Many people choose to accept the first settlement offer without first consulting with an attorney. They often end up short-changed, but they cannot file another claim. A skilled wrongful death attorney in South Florida will first determine how much your case is worth. Then, the attorney can go into the settlement process knowing how much the claim is worth. If the insurance company refuses to offer a fair settlement, the attorney can litigate the case. This can take more time, but it is necessary when the insurance company refuses to pay what the surviving family members are owed due to the wrongful death.
You have two years from the date of death to file a wrongful death claim in South Florida. However, the statute of limitations might be extended if the death was due to medical malpractice, as long as the cause of death wasn't immediately discovered. Homicides can also be an exception to the two-year statute of limitations. Finally, wrongful death claims against the government can be extended to four years due to the long investigatory period. If you have questions about the time you have to file a claim, contact a South Florida wrongful death attorney.
A personal representative can file a wrongful death claim on behalf of the surviving spouse, children, parents, or other relatives. It is also possible to file a claim for the estate. Then, the damages are awarded to the estate. This can be a complicated matter, especially when family members are fighting over the estate. Consulting with an attorney is necessary to help you ensure that the damages go to the right people.
Real Clients, Real Testimonials
Professional Associations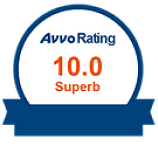 Contact Us Today For Case Evaluation
We respect your 
privacy
. The information you provide will be used to answer your
question or to schedule an appointment if requested.