FOUNDER AND MANAGING PARTNER
A believer in servant leadership, Attorney Joshua R. Jones' passion and dedication to the practice of law stems from a desire to represent and educate people, particularly those from under-represented communities.
Josh understands the importance of service and empathy when handling clients. On both a personal and professional level, he works diligently to seek justice for those who cannot represent themselves. His practice areas include Wrongful Death, Personal Injury, Car & Truck Accidents, and Negligent Security.
Josh earned his Juris Doctorate from New York City's St. John's University School of Law, where he received several honors for exemplary performance in his studies. He is also a proud graduate of Clark Atlanta University where he earned a Bachelor's degree in History.
A Miami-native of Bahamian descent, Josh is accustomed to the South Florida landscape and an expert in the nuances of Florida's laws. Wanting to use his experience to serve the community, Josh learned diverse areas of practice as a Public Interest Legal Fellow at the Belafonte TACOLCY Center, a non-profit community center based in Liberty City.
Josh gained invaluable experience by working closely with prominent criminal defense attorney Larry R. Handfield. He honed his skills as a litigator while practicing with a law firm that allowed him to learn from high profile civil litigator Willie E. Gary.
Seeking to always have a pulse on the goals and aspirations of the community, Josh has worked on political campaigns, and spent time as a local community organizer. Currently he serves as the Chair of the Board of Directors for the Belafonte TACOLCY Center, is a member of the Board of Trustees for Second Baptist Church, and an active member of Omega Psi Phi Fraternity, Inc. Committed to consistently developing himself as a professional, he is also a member of the Florida Bar, and the Coral Gables BNI.
When he is not championing his clients and community, Josh enjoys traveling, reading, spending time with his family, telling jokes, and watching reruns of Law & Order.
Education​
BS, History, Clark Atlanta University, 2005
JD, St. John's University, 2011
Real Clients, Real Testimonials
Professional Associations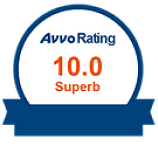 Contact Us Today For Case Evaluation
We respect your 
privacy
. The information you provide will be used to answer your
question or to schedule an appointment if requested.