Florida Child Injury Lawyer
Josh Jones Law helps parents recover damages for child injuries caused by negligence and other factors.
As a parent, your most important job is keeping your child safe and free of injuries. However, you cannot mitigate every risk your child encounters. You must rely on caregivers, schools, and product manufacturers to keep your child safe. If your child was injured due to someone else's negligence, it's important to hold the at-fault party accountable. That can protect other children from suffering injuries while also helping you get compensation to cover your child's medical care and other expenses.
Josh Jones Law understands the complexities of these cases and the emotional toll they take on children and parents. We will research and build your claim against the person or company responsible for your child's injury while also providing much-needed support. With us by your side, you will not have to navigate this emotional and challenging time yourself.
Common Causes of Child Injuries in South Florida
Josh Jones Law handles an assortment of cases involving child injuries. The most common cases involve injuries caused by:
What Happens If A Parent Signs A Release?
Activity providers can ask parents to sign a pre-injury release before the child engages in activities. The waiver states that the activity poses an inherent risk and protects the provider from lawsuits. However, the language varies on these agreements, and you might still be able to sue, even if you signed a waiver. If your child was injured due to negligence, and the waiver doesn't explicitly state that you waive your right to sue in case of negligence, you can file a claim. Also, you can file a claim if the waiver only includes language about the inherent risk, but your child's injury was caused by something else.
If you have signed such a waiver, take it to a South Florida child injury attorney for further examination. Your attorney will review the document and determine if you have a claim.
Statute Of Limitations For Child Injuries
Parents have four years from the date of the injury to file a claim. If they attempt to file after the statute of limitations passes, the claim will be dismissed. Child injury lawyers in South Florida encourage parents to file claims shortly after the accident occurred. This allows attorneys to gather and preserve evidence and to take witness statements while they are still fresh. Waiting could lead to evidence disappearing or diminishing. Also, waiting could put other children at risk. Filing a claim lets other parents know that the activity, property, or product is dangerous and poses a serious threat to children.
Compensation For Child Injuries
Compensation is based on various factors, including the severity of the injury and your child's anticipated long-term needs. Economic damages can include present and future medical bills and lost wages you incur while staying home to care for your child. You also might be eligible to recover non-economic damages for pain and suffering, mental anguish, and loss of quality of life. Josh Jones Law will assess your case and discuss the damages you're eligible to recover.
What Should Parents Do If A Child Is Injured
If your child has been injured, seek medical attention immediately. You should also collect contact information from any witnesses. Take photographs of the scene and the injury and contact an attorney. It's important to speak to an attorney before discussing the case with an insurance company. Your statements can be held against you and hurt your case. Your attorney will help you file the paperwork to seek compensation for your claim.
Real Clients, Real Testimonials
Professional Associations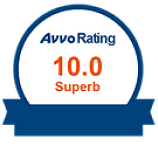 Contact Us Today For Case Evaluation
We respect your 
privacy
. The information you provide will be used to answer your
question or to schedule an appointment if requested.