Miami Gardens Personal Injury Lawyer
Josh Jones Law helps clients hold at-fault parties responsible for personal injuries, so they can recover damages.
Miami Gardens Personal Injury Lawyer
Josh Jones Law helps Homestead/Florida City personal injury victims pursue damages to pay for medical bills, lost wages, pain and suffering, and more.
A serious accident can change your life in an instant. One moment, you were happily going about your day, and now, you're dealing with pain, medical treatments, missed work, and emotional suffering. If you were injured as the result of someone else's negligence, you can hold the at-fault party accountable and collect damages. Our Miami Gardens personal injury lawyer has helped victims throughout South Florida collect compensation for medical bills, lost wages, and diminished earning capacity. When you use our law firm, you won't pay a dime until you collect compensation. That way, you won't have to worry about juggling attorney's fees on top of everything else.
Miami Gardens personal injury cases are complicated, which is why you need a seasoned attorney by your side. Our Miami Gardens personal injury lawyer will gather evidence to prove liability. Then, we can use our experience to negotiate a fair settlement with the insurance company. If the insurance company refuses to pay what you deserve, we can take the case to trial. Our goal is to ensure that you receive the compensation necessary to pay for medical treatments and replace the income you've lost and will lose in the future. While a legal claim won't make the injury go away, it will put you in the position to recover comfortably.
Our personal injury firm serves Miami Gardens and the rest of South Florida. Our practice areas also include:
Coconut Grove
Coral Gables
Dadeland
Homestead/Florida City
Palmetto Bay
Pembroke Pines
Pinecrest
Richmond Heights
West Perrine
Wynwood
Schedule a free consultation with our Miami Gardens personal injury lawyer.
Call 305-851-6825
Monday-Friday: 9 a.m. – 5 p.m.
HOW LONG DO PERSONAL INJURY CASES TAKE TO RESOLVE?
The duration of personal injury cases depends on various factors, including the severity of the injury. Simple personal injury cases are often resolved in a matter of months. However, more complex cases with extensive injuries can take a year or longer to resolve. Having a South Florida personal injury attorney at your side can expedite the process. Attorneys understand the complexity of personal injury law and know how to negotiate with insurance agencies to reach a fair settlement.
STEPS TAKEN IN PERSONAL INJURY CASES
After investigating your case, your attorney will file a claim to let all parties involved know that you are seeking compensation for your personal injury. Then, the attorney will engage in negotiations with the insurance companies. If negotiations are not successful, your attorney will file a claim with the court. Then, the South Florida personal injury attorney will litigate the case. Your lawyer will keep you abreast of the details while going through every step of the process.
Real Clients, Real Testimonials
Professional Associations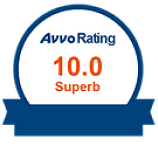 Contact Us Today For Case Evaluation
We respect your 
privacy
. The information you provide will be used to answer your
question or to schedule an appointment if requested.